DEALER
Featuring RadRock Rocker and Tru-Flex Core, the Dealer is an all-mountain machine! TwinTip shape and Biaxial Fiberglass construction provide a fast, smooth, and responsive ride for rippers who shred the whole mountain.
RadRock Rocker for easy turning, catch-free performance
TwinTip shape for next generation freestyle performance
Full tip-to-tail sustainable Aspen core for durability and lasting camber
PTX Sidewall for unmatched performance and a buttery-smooth ride
360° Edge Protection - the strongest and lightest edge available
Dura-Flex Core™ for a powerful and smooth, yet snappy ride
Biaxial Fiberglass for tighter handling and more powerful edge control
Die-Cut Base for light weight, speed and performance
Elliptical Sidecut for quicker, more powerful turns
Sizes: 152, 155, 157, 161, 155w, 158w, 161w, 164w
SUGGESTED COMBO
BOARD TECH SPECS
PTX SIDEWALL: These boards contrast the cap construction byintegrating damping qualities for a smoother, surfy ride. New thinner tip and tail reduce swing weight for spins and crazy tricks.

4X4 INSERT PATTERN: Expanded insert pack provides greater flexibility in stance options, allowing you to fine-tune binding position for your style.

WOOD CORES: Hand Selected, sustainably harvested Aspen Wood Cores are used in all of our boards from tip to tail for durability, pop and long lasting flex.

DURA-FLEX CORE™: Specially engineered tip-to-tail wood core. Lightweight, durable and long lasting. Designed for powerful, aggressive riders.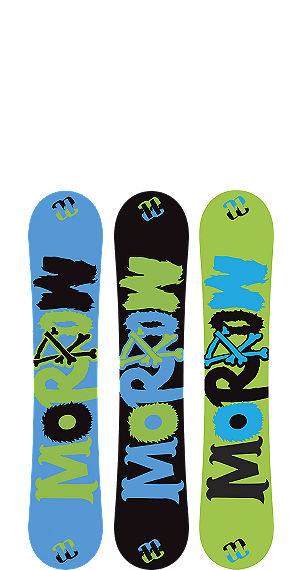 The 5150 Zoom Viewer requires Flash. It appears that Flash is either disabled in your browser or you need to download it. It's easy and free!
Our new RadRock™ rocker is featured in our entire board lineup. RadRock™ provides ease in turning and landing tricks as well as a loose, surfy feel in powder. RadRock™ is flat between the inserts, with a 3mm rise from the inserts to the contacts. Get ready to Rock!
DEALER SIZE CHART